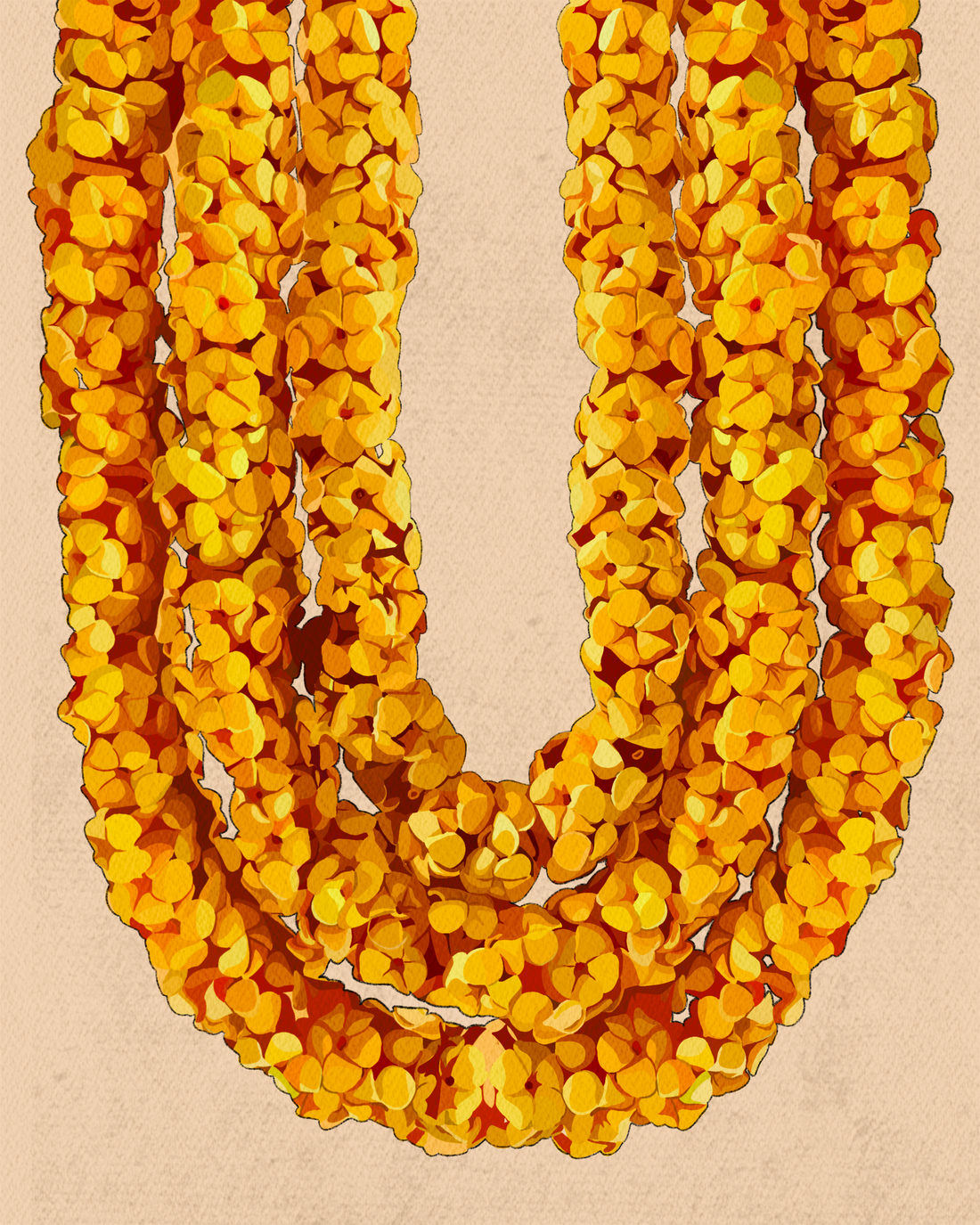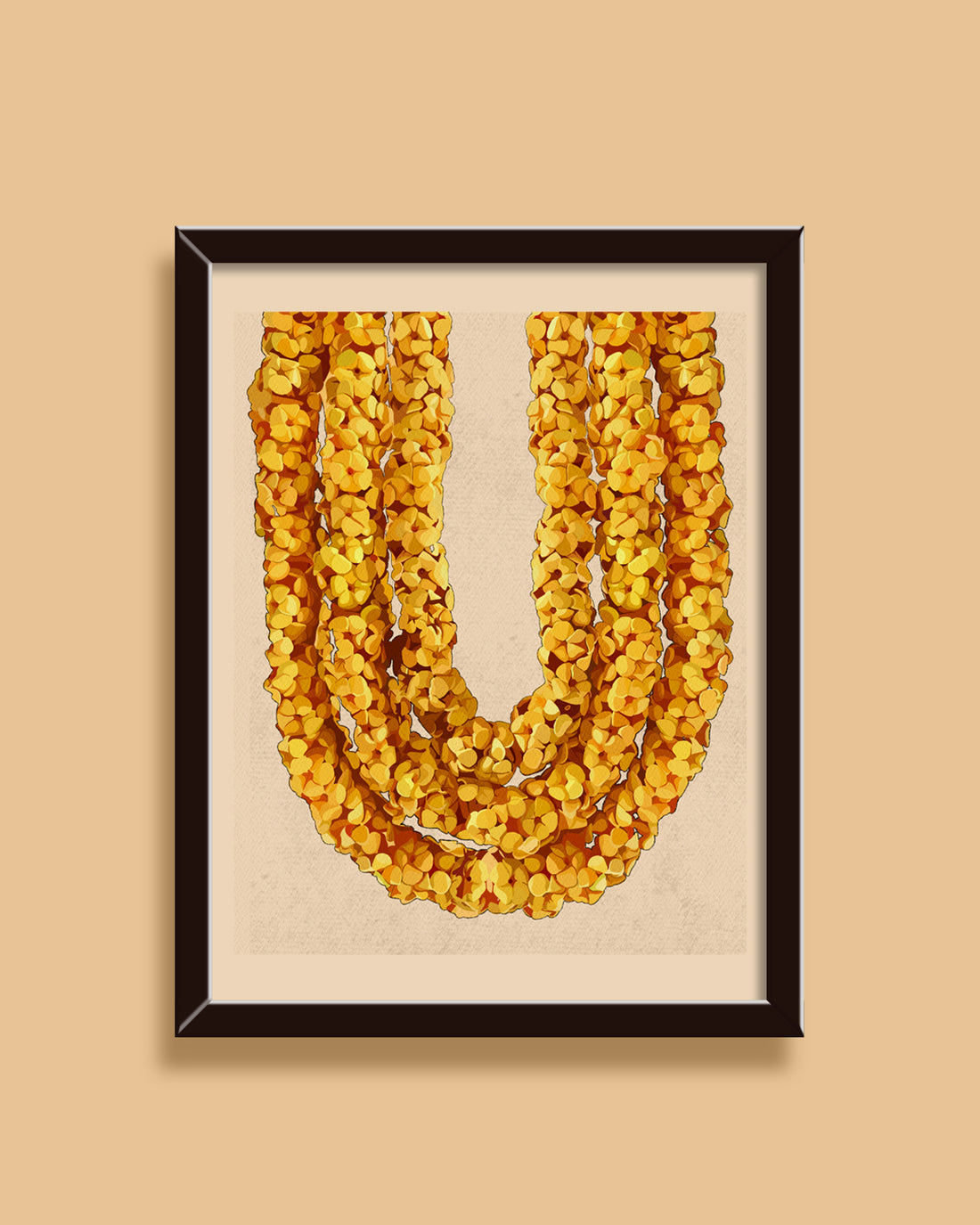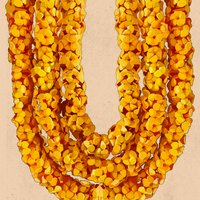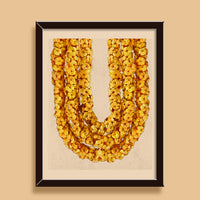 In Hawaiian, puakenikeni means "10 cent flower," which was the price they were sold for in the 1930s when they were introduced on the islands. Puakenikeni also means perfume flower tree, and the plant will surely live up to its name in the landscape. The fragrance of our Puakenikeni will bring back memories of receiving a flower lei during a special occasion. Forever Lei Print is a reminder of those special moments you have celebrated in the Hawaiian Islands.
This radiant art print features a bright, cheerful-colored lei, which symbolizes love and greeting. A specific yellow with hints of other delicate tones recognized as hope and positivity. The vibrant detailed textures in this artwork will have guests in pause and admiration. Sets up a good catching vibe to establish a good mood on any day. Transform a plain wall into a happy one that elevates its energy through your whole space. Printed on high-quality matte paper. Complement this with other tropical art prints for that perfect Hawaiian feel, or decorate your home with it alone.
Print is on a premium paper and comes with a mat and backing board. The print you receive will not include the watermark shown in the photo. Note that due to differences in brightness and colors of all screens, product colors may appear slightly altered.
- 5"x7" print in 8"x10" mat
- 8"x10" print in 11"x14" mat
- Printed on white,ready-to-frame premium matte paper
- Matted print
- Handmade with Aloha.
All sales are final. Refunds or exchanges are not accepted. USPS First Class Mail. Ships within 2-4 business days.