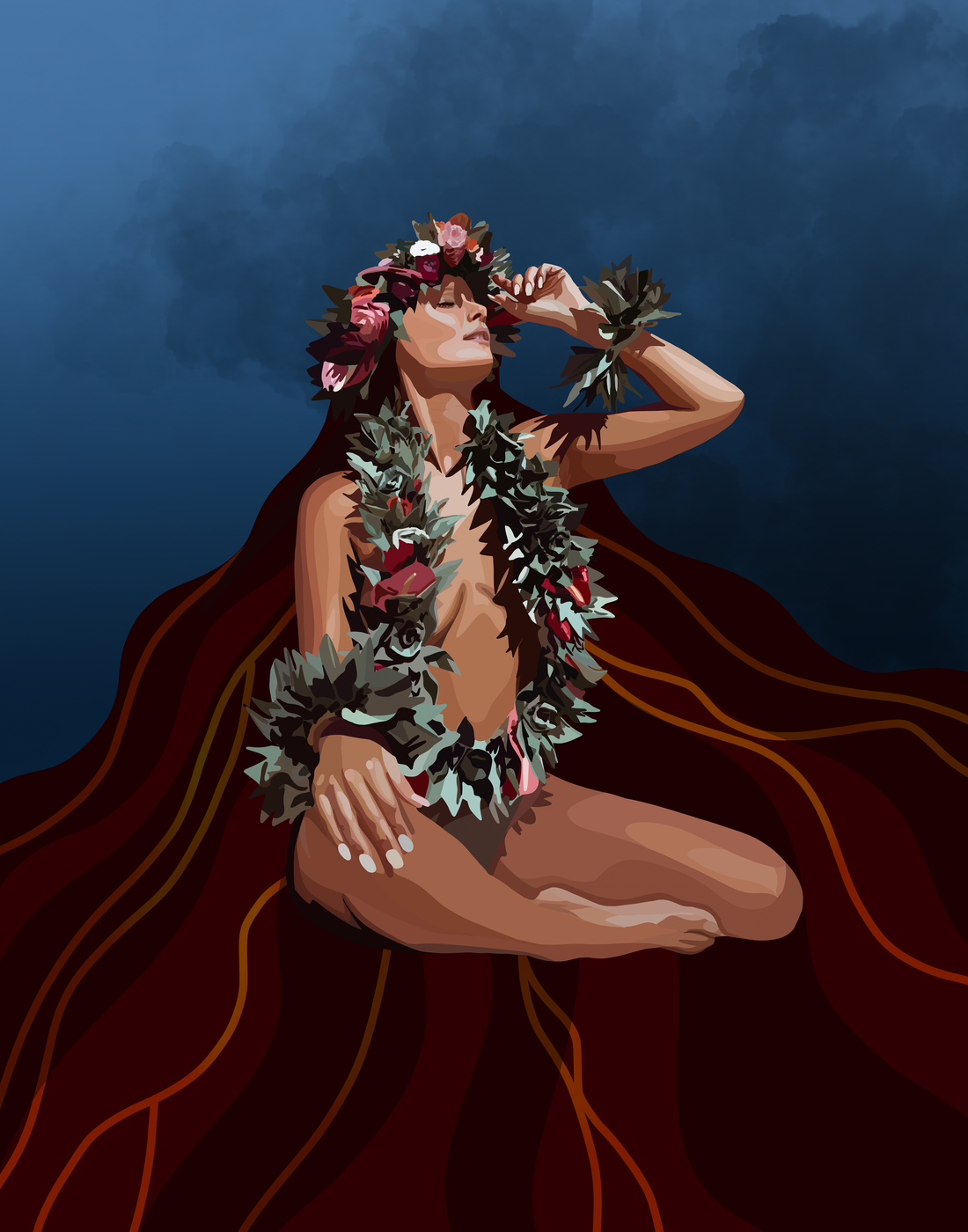 Hawaiian legends say that the volcano goddess Pele was driven from her home by her angry older sister, Na-maka-o-kaha'i. Every time Pele would thrust her digging stick into the earth to dig a pit for a new home, Na-maka-o-kaha'i, goddess of water and the sea, would flood the pits. Pele eventually landed on the Big Island, where she made Mauna Loa her new home. Literally meaning "Long Mountain" in the Hawaiian language, Mauna Loa was so tall that even Pele's sister could not send the ocean's waves high enough on Mauna Loa to drown Pele's fires. So Pele established her home on its slopes.
Bring the beauty of the World's Largest Volcano to your homes with "Mauna Loa" print today! 🌋
Print is on a premium paper and comes with a mat and backing board. The print you receive will not include the watermark shown in the photo. Note that due to differences in brightness and colors of all screens, product colors may appear slightly altered.
- 5"x7" print in 8"x10" mat
- 8"x10" print in 11"x14" mat
- Printed on white,ready-to-frame premium matte paper
- Matted print
- Handmade with Aloha.
All sales are final. Refunds or exchanges are not accepted. USPS First Class Mail. Ships within 2-4 business days.