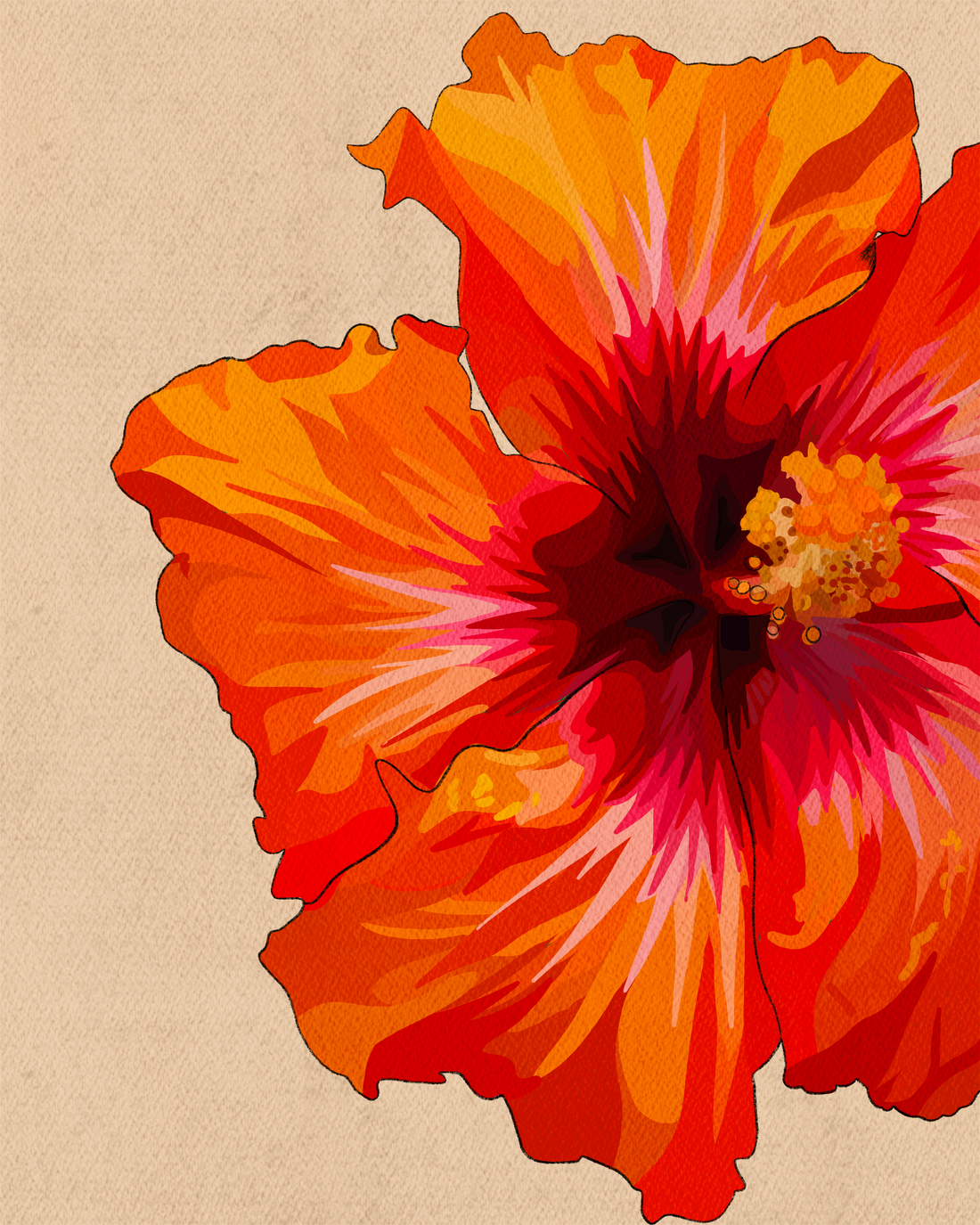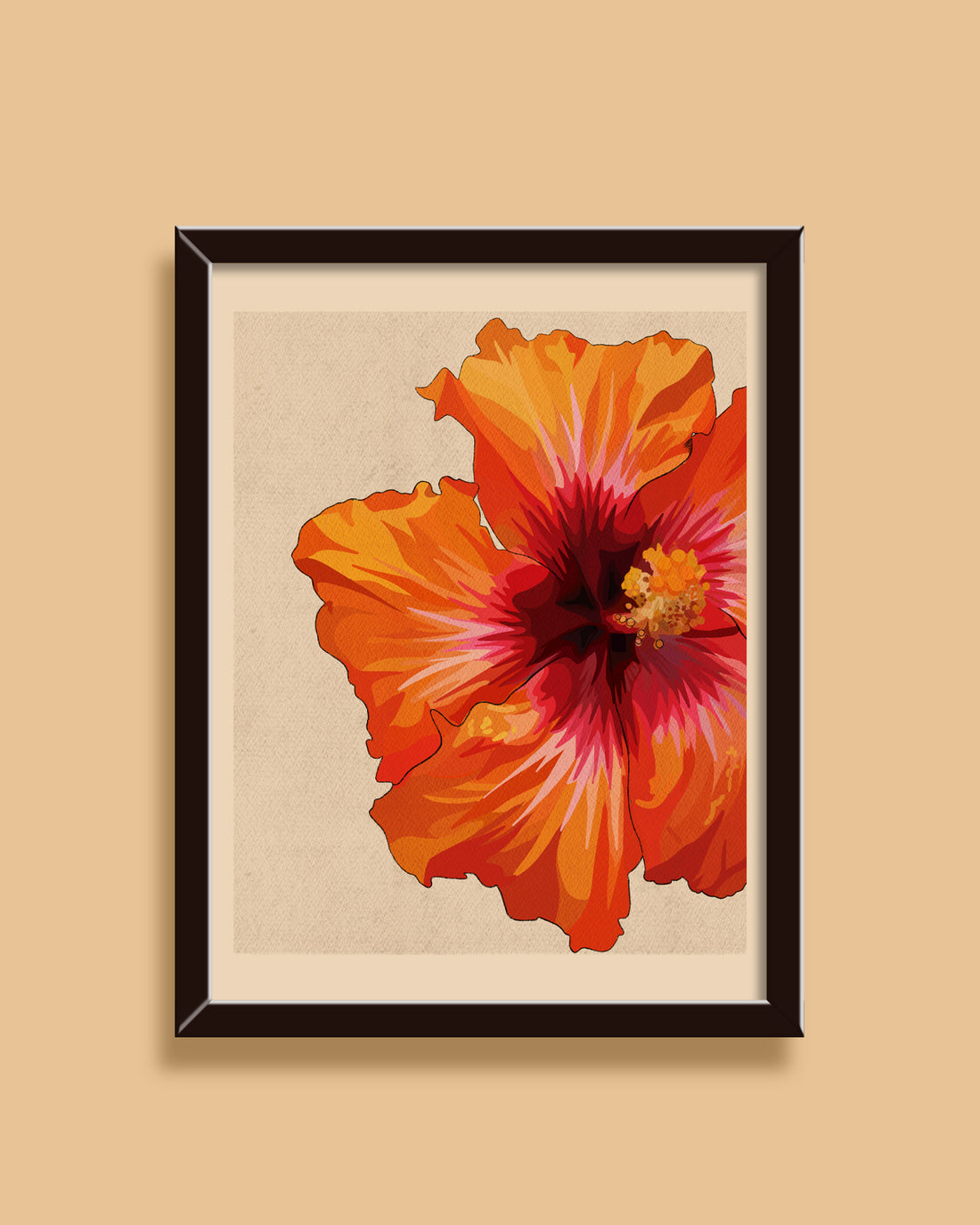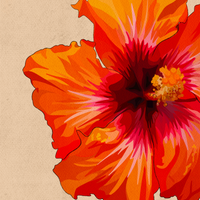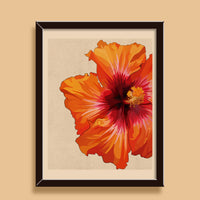 I took the reference photo for this beautiful orange hibiscus at the Polynesian Cultural Center's parking lot, Hawaii's number 1 paid attraction. This is a such beautiful hibiscus and I wanted to share its beauty to everyone by illustrating it. What I love most about it too is its frilly and fun edges.

This attractive art print highlights a widely-known hibiscus possessing a vivid mix of glowing colors. Anyone's heart would stir at the sight of this painting's crisp, flouncy edges and further incredible details. Update your living space with this captivating decor that symbolizes all different kinds of love, even self-love. Printed on high-quality matte paper that lasts as long as the strong relationships you have. This piece of art brings you more romance in life, and would also act as an ideal present for a special someone.
Print is on a premium paper and comes with a mat and backing board. The print you receive will not include the watermark shown in the photo. Note that due to differences in brightness and colors of all screens, product colors may appear slightly altered.
- 5"x7" print in 8"x10" mat
- 8"x10" print in 11"x14" mat
- Printed on white,ready-to-frame premium matte paper
- Matted print
- Handmade with Aloha.
All sales are final. Refunds or exchanges are not accepted. USPS First Class Mail. Ships within 2-4 business days.